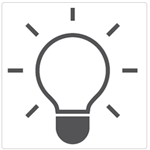 Machine Learning Offerings
The advent of technologies like Apache Spark, Amazon SageMaker and Amazon Machine Learning democratize predictive and real-time analytics previously only available to data scientists.
Our machine learning experts partner with customer teams to establish real-time, predictive and statistical modeling results for use cases like real-time dashboards, industrial process optimization, customer churn, propensity modeling, content recommendation and fraud detection.
American Heart Association.  We helped the American Heart Association develop a platform for data scientists to develop predictive analytics on health outcomes.
The Howard Hughes Corporation.  We helped The Howard Hughes Corporation develop propensity to buy predictors that increased their number of qualified leads by 400% and reduced their lead acquisition cost by 10x.
Our team has also helped customers in retail, mining, media & entertainment, and oil & gas apply machine learning in AWS to help answer their most important business questions through engagements like:
We helped a commercial real estate customer develop a platform for their data scientists to continuously improve their rolling forecasts predictive analytics for pricing
Our team partnered with an ecommerce customer develop a serverless fraud analytics solution atop its S3 Data Lake that leverages API Gateway, Lambda, DynamoDB and Redshift
We collaborated with a global mining leader increase throughput and more accurately predict equipment failures, resulting in reduced downtime and maintenance costs saving millions of dollars a year
We worked with an oil & gas customer apply machine learning to improve interpretation processes of their subsurface data for strategic advantage
Contact us today to discuss your needs.