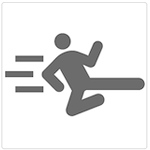 Amazon Redshift "Blackbelt" Optimization and Training
When customers start ingesting millions to billions of rows per day into Amazon Redshift and require up-to-date dashboards, our team of trusted advisors can provide optimization and system maintenance best practices in several areas including:
Patterns for ingest, de-norm, de-dup, aggregate, vacuum
Schema optimization
Balancing rapid ingest and query speeds
Data retirement process
Incremental updates process
Performant data queries
We also offer a hands-on advanced Redshift course that we can deliver virtually or in-person.  Topic include:
Clusters, Users and Groups Set-up
Data Flow Overview
Understanding and Optimizing Queries
Data Capture, External Transforms & COPY
COPY, De-Normalization, & Internal Transforms
Distillation & Optimizations
Incremental Updating
Deduplication
Understanding the WLM
Management & Maintenance
We are an Amazon Redshift partner and have shared in many customer success stories including:
47Lining partnered with a gaming customer to scale their Internet-of-Things solution to ingest 1 Billion rows per day into Amazon Redshift Cluster (Currently at 48 Billion rows) and double event capacity prior to co-branded movie launch
Our team delivered a predictive analytics solution for a cable channel's OTT platform. The solution combined the power of Amazon Redshift, EMR and Machine Learning to empower our customer to understand their customer segmentation, deliver personalized content recommendations and predict customer churn with 71% accuracy.
47Lining moved FlowEnergy, a provider of HVAC optimization analytics, to a scalable Internet-of-Things collection and ingest flow, reducing complex query times from seventeen minutes to 8 seconds.
We de-risked EEDAR's migration to Amazon Redshift for their gaming industry analytics platform. Through transient Amazon Redshift clusters for data transformation, they no longer needed to provision always-on infrastructure.
47Lining trail blazed BDEX's migration to Amazon Redshift for data warehousing / analytics. Now their OLTP system is synced with Amazon Redshift and each system can focus on its core strengths.
Contact us today to discuss your needs