Data pipelines for repeatable and continuous ingestion and analysis
47Lining empowers data-driven businesses to unlock the elasticity and price / performance benefits of AWS. 47Lining architects solutions that address traditional data warehousing, Internet-of-Things analytics back-ends, predictive analytics and machine learning to open up new business opportunities. What would it mean for your business if you could effectively answer questions about the past and predict future customer behavior? Our experience spans use cases in multiple industries including energy, life sciences, gaming, retail analytics, financial services and media & entertainment. We offer a variety of customer engagement models spanning proof-of-concept, build and managed big data services.
Proof of Concept, Get Started Offerings
To jumpstart customers' big data in journeys, we offer get-started packaged offerings to prove out use cases like Data Warehousing with Amazon Redshift, Hadoop Migration to Amazon Elastic Map Reduce, Predictive or Real-time Analytics, Enterprise Data Lake with Amazon S3 and Internet-of-Things in AWS.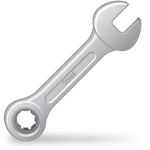 Build, Migrate, Optimize, Train
47Lining excels in build, launch and hardening of agile, scalable and secure enterprise-grade data pipelines. We can jumpstart a new endeavor, migrate, scale or optimize an in-place solution or train your team on how to wield the AWS big data services.
Customers Quotes
47Lining trail blazed our migration to AWS Redshift for data warehousing / analytics. Now our OLTP system is synced with Redshift and each system can focus on its core strengths.
— Stephen McKain, COO, Big Data Exchange (BDEX)
Redshift Data Warehouse Migration
Customers Quotes
47Lining jumpstarted our cancer image processing farm with scale and cost characteristics that were impossible with our legacy on-premise solution.
— Homa Karimabadi, Ph.D., CTO, CureMetrix
Scalable Image Processing for Analytics
Customers Quotes
47Lining moved us to a scalable IoT collection and ingest flow, reducing complex query times from seventeen minutes to 8 seconds.
— Paul Kearney, VP Technology, FlowEnergy
Internet-of-Things