Increasingly, valuable customer data sources are dispersed between on-premise, SaaS providers, partners, 3rd party data providers and public data sets. 47Lining partnered with a customer to fuse their data to answer their high value questions.
Many customers wish to use S3 as the basis for collaboration and sharing of large data resources in-place, removing the need for each collaborator to maintain their own copy of the data, and removing the need for point-to-point integrations to establish data ingest and data publishing capabilities for sharing data. AWS S3, together with Identity & Access Management (IAM) includes all of the low-level capabilities required to accomplish this, however customers need an enhanced management layer that allows them to accomplish controlled sharing of their underlying S3 Resources expressed in terms of their business intent, rather than low-level technical details.
The Howard Hughes Corporation (HHC) owns, manages and develops commercial, residential and mixed-use real estate throughout the country. They partnered with 47Lining to develop a Managed Enterprise Data Lake based on Amazon Simple Storage Service (S3) to fuse relevant on-premises and third party data in order to enable them to answer their most interesting business questions.
The first HHC Data Lake analysis was a lead-scoring model using Amazon Machine Learning that predicts propensity to purchase high-end real estate based on a combined set of public and private data sources, including all publicly recorded real estate transactions in the US for the past 35 years. By shifting their business process for identifying and qualifying leads to use data-driven analytics results from their Managed Data Lake on AWS, Howard Hughes has been able to increase the number
of identified qualified leads within their pipeline by over 400% and has reduced the acquisition cost per lead by more than 10x.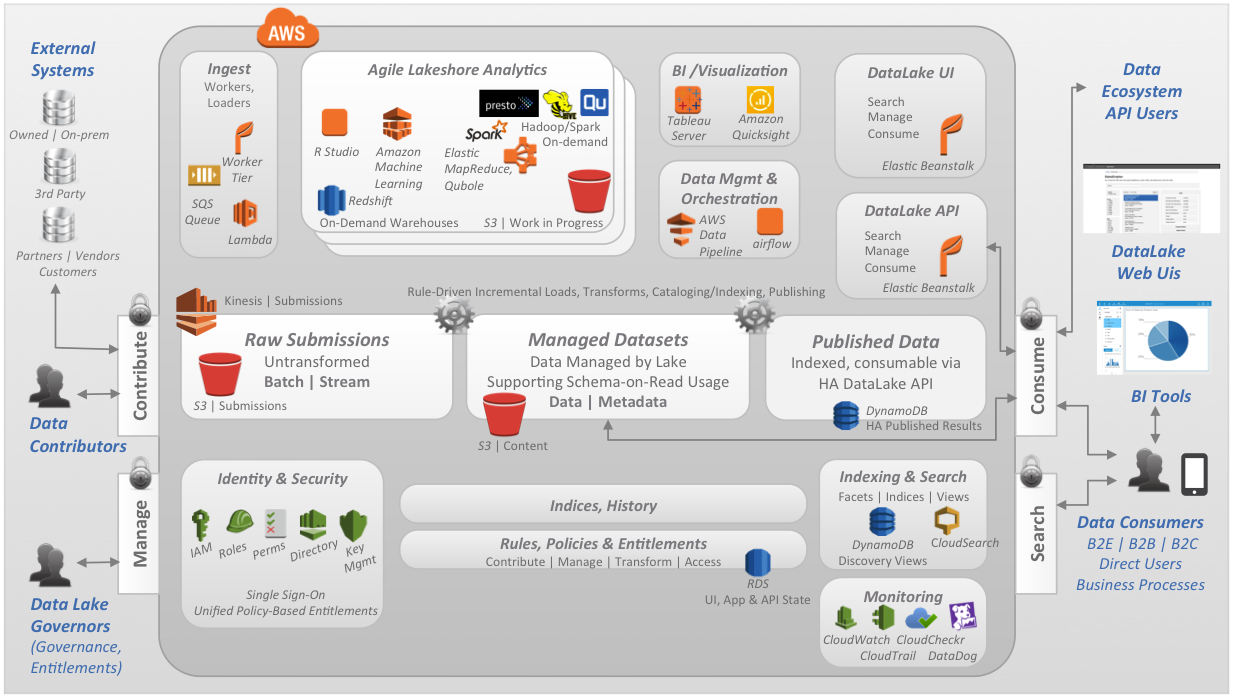 "Our Data Lake is enabling us to answer previously unanswerable questions through on-demand data fusion and analytics. We are leveraging data for strategic advantage in real estate in ways that are groundbreaking for our industry."
— Daryan Dehghanpisheh, Senior Vice President, The Howard Hughes Corporation